Sausage, Seaweed & Chicken Rice Mix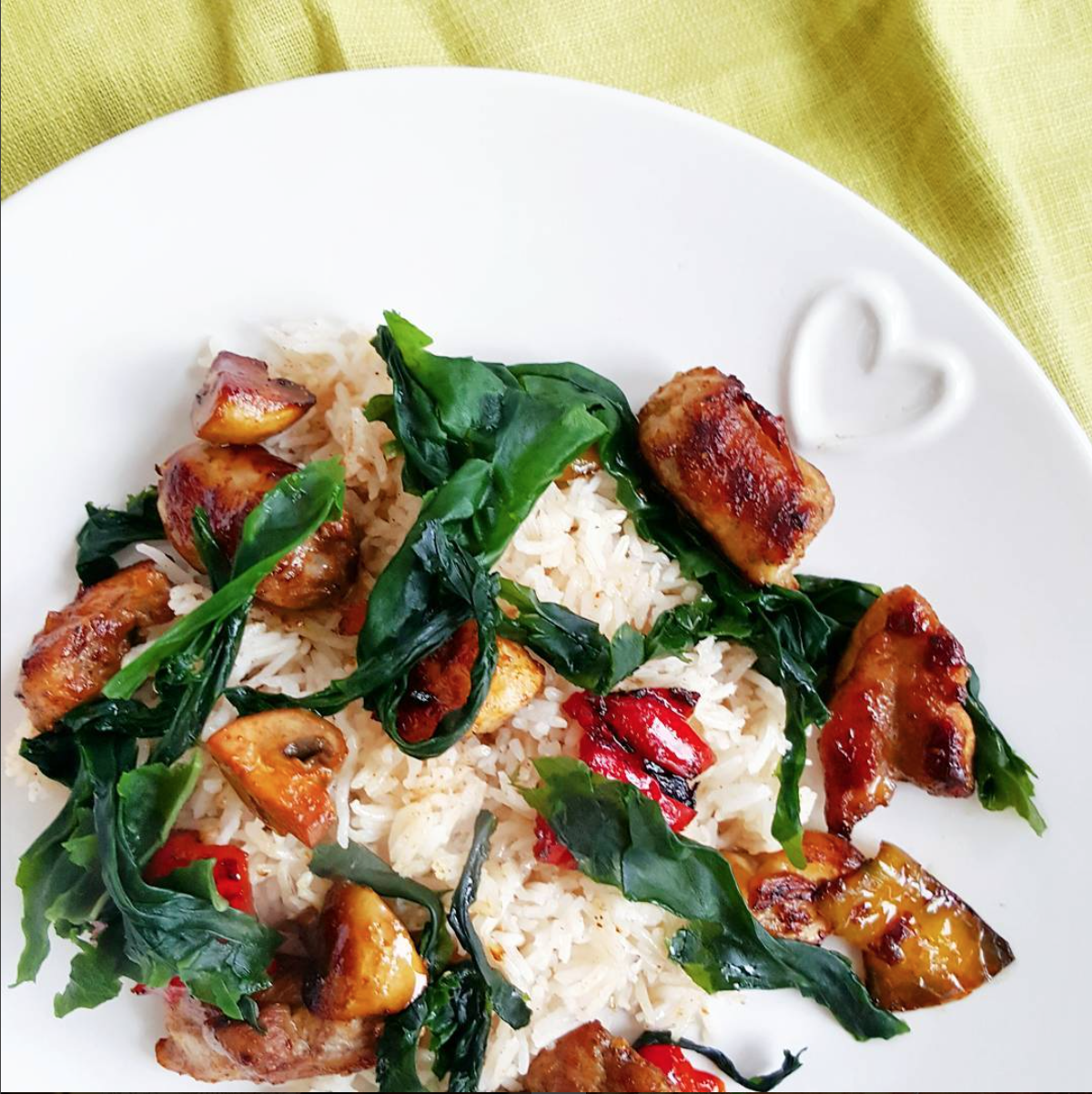 1-2 tablespoons Olive Oil
2 Cumberland Sausages (sliced)
150g Chicken Thighs (sliced)
Freshly Ground Pepper
3 teaspoons 5-Spice Powder
75g Basmati Rice
¼ teaspoon Salt
Handful of Button Mushrooms
5 Roasted Jarred Peppers
1 tablespoon Runny Honey
1 teaspoon Dark Soy Sauce
Portion of Wakame Seaweed
Season the sausage and chicken pieces with the freshly ground pepper and 5-spice.
Heat a heavy-based frying pan on a medium-high heat and add the olive oil.
Once heated, add the sausages and chicken pieces and cook for 18-20 minutes or until ready.
After a few minutes of cooking heat a separate saucepan on a medium-heat and cook the rice according to packet instructions, along with an extra teaspoon of 5-spice powder and the salt.
With a few minutes left of frying add the remaining ingredients to the pan and then serve with the rice.
Recipe by
Food & Fitness Always
at http://foodandfitnessalways.com/sausage-seaweed-chicken-rice-mix-3917/