Pistachio Baklava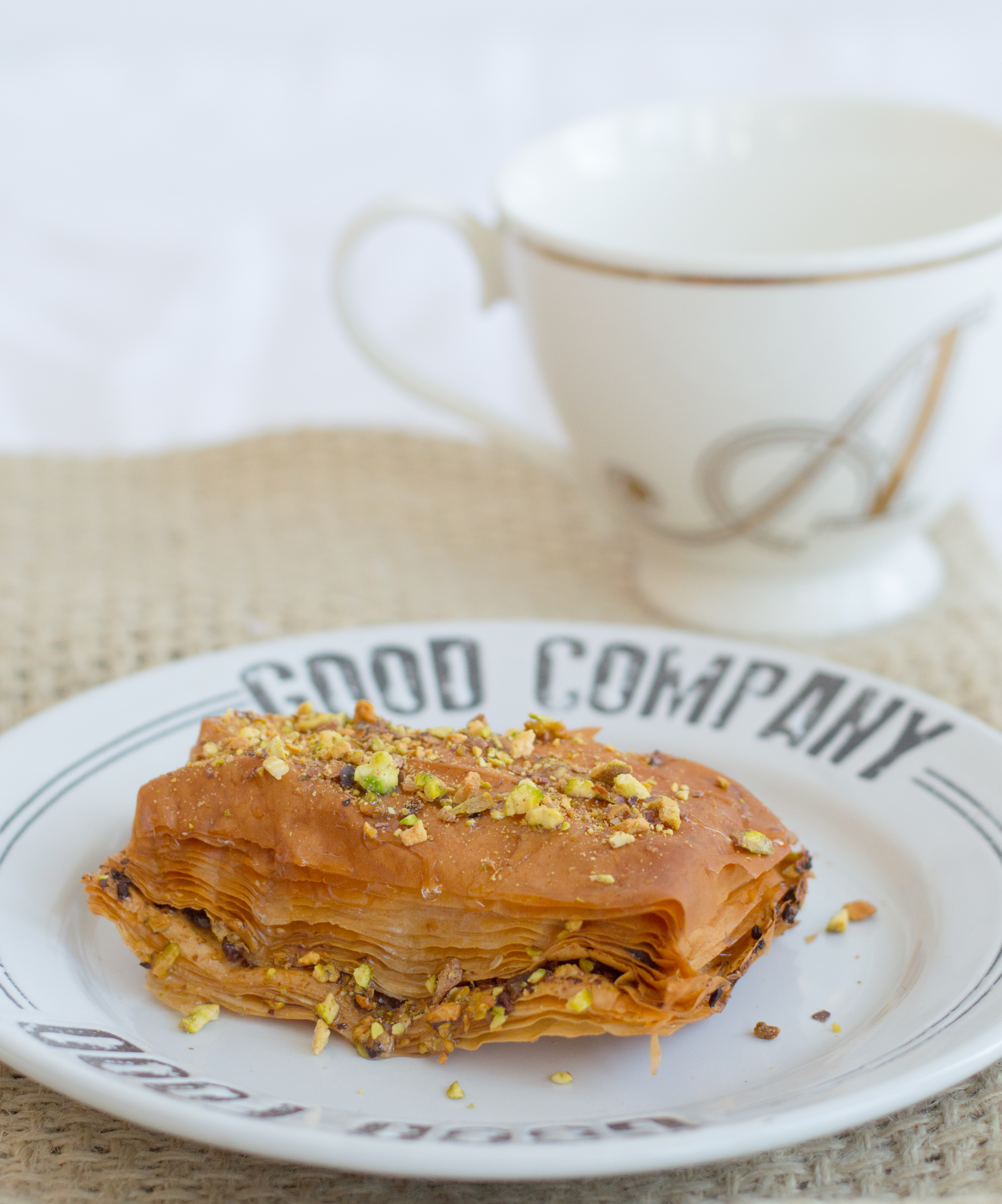 250g Packet Filo Pastry
150g Unsalted Butter
100g Shelled Pistachios
100g Walnuts
250g Golden Caster Sugar
125ml Water
Juice ½ Lemon
Start by removing the filo pastry from the container and unroll them onto a large enough board or clean work surface.
Cut the pastry sheets in half in a vertical direction.
Use a swiss roll tray or regular baking tin with the dimensions of 32 x 23cm if possible (just ensure the filo pastry will fit inside.
Place the pistachios and walnuts into a food processor until ground.
Heat a medium-sized saucepan on a medium heat, add the butter and melt gently.
Once melted, remove the saucepan from the heat and take a pastry brush to brush the inside of the baking tray.
Take one filo pastry sheet and place on top of the tray, then brush the top with the melted butter.
Repeat this process two more times.
Evenly scatter the pistachio and walnut mix over the top layer, then repeat the process again two more times, buttering three more filo pastry sheets each time.
You should have three sets of filling in total.
Scatter a final layer of the nut mix on the surface of the baklava.
Using a sharp knife cut the baklava into 5cm squares.
Pre-heat the oven to 140C (fan-assisted) and once fully heated bake in the centre for 40 minutes and then increase the heat to 180C for 10 more minutes until golden.
Whilst the baklava is cooling, make the sugar syrup.
Place the sugar and lemon juice into a medium-sized saucepan on a medium-high heat and bring to the boil.
Once boiling, stir the liquid so that the sugar dissolves and then reduce the temperature to allow the syrup to simmer gently for 15 minutes.
Pour the syrup over the baklava and serve immediately or leave to cool and place into an airtight container.