Homemade Granola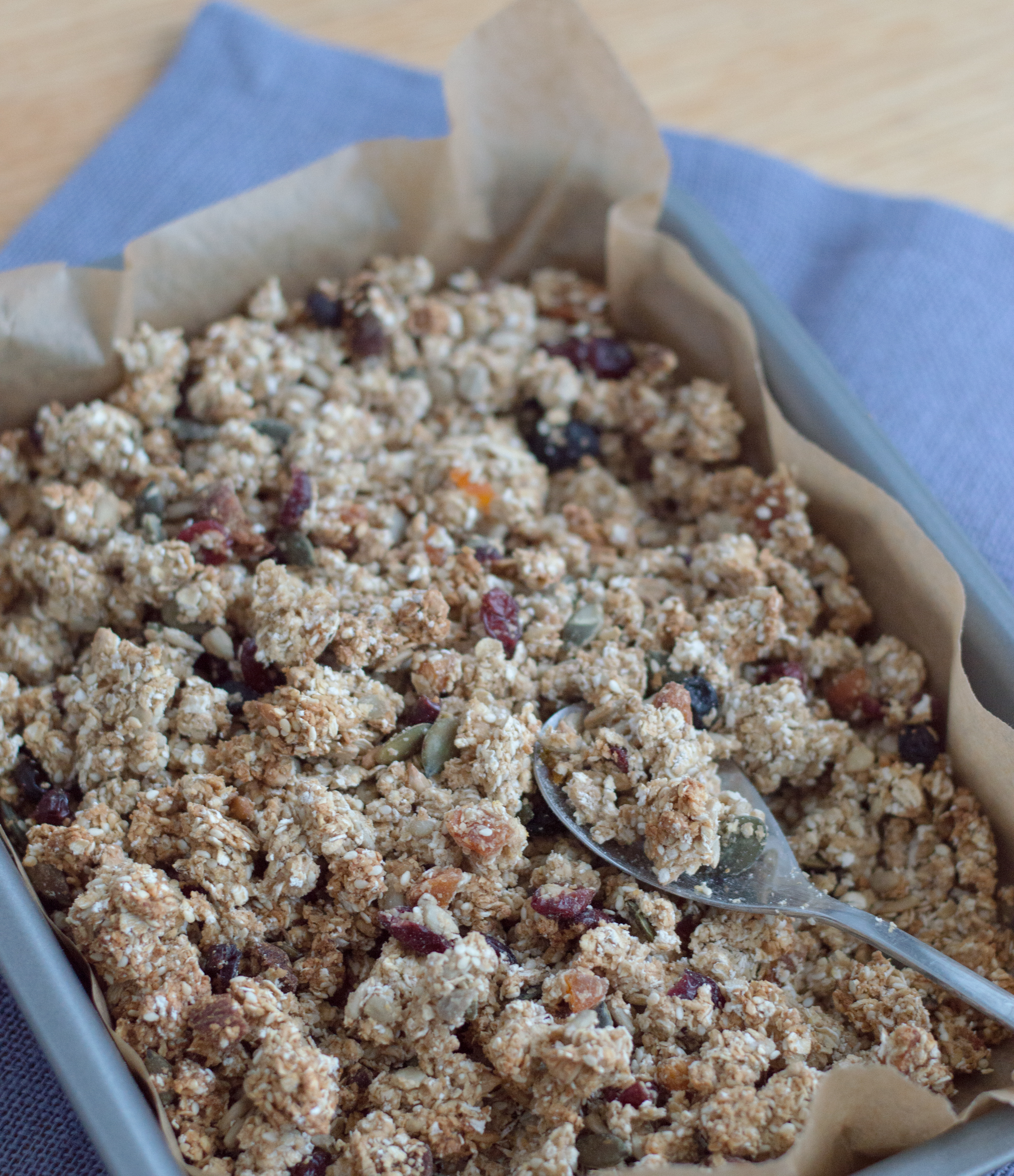 1 tablespoon Olive Oil
½ teaspoon Vanilla Extract
100ml Apple Juice
75ml Maple Syrup
Pinch of Salt
175g Rolled Outs
50g Oat Bran
25g Sesame Seeds
25g Sunflower Seeds
100g Dried Mixed Fruit
Measure out all of your ingredients.
Line a small baking tray with baking or greaseproof paper, then pre-heat the oven to 140C (fan-assisted).
In a large bowl mix together the oats, oat bran and seeds together.
Meanwhile heat a small heavy-based saucepan on a low heat and add the olive oil, apple juice, maple syrup and vanilla extract.
Once the liquids start to combine add the salt and stir well.
Pour the warm liquid mixture into the bowl with the combined ingredients and mix well until they are all immersed in the liquid.
Spread the granola onto the baking tray and place into the centre of the pre-heated oven for 45 minutes, removing the tray every 15 minutes to break up the granola so that it cooks evenly.
During the final 15 minutes, add the dried mixed fruit and return to the oven for the final time.
Once the time is up, remove from the oven and allow to cool, then place into a container for future servings.
Serve with Milk, Alpro, Yoghurt or just dry.