Pesto Chicken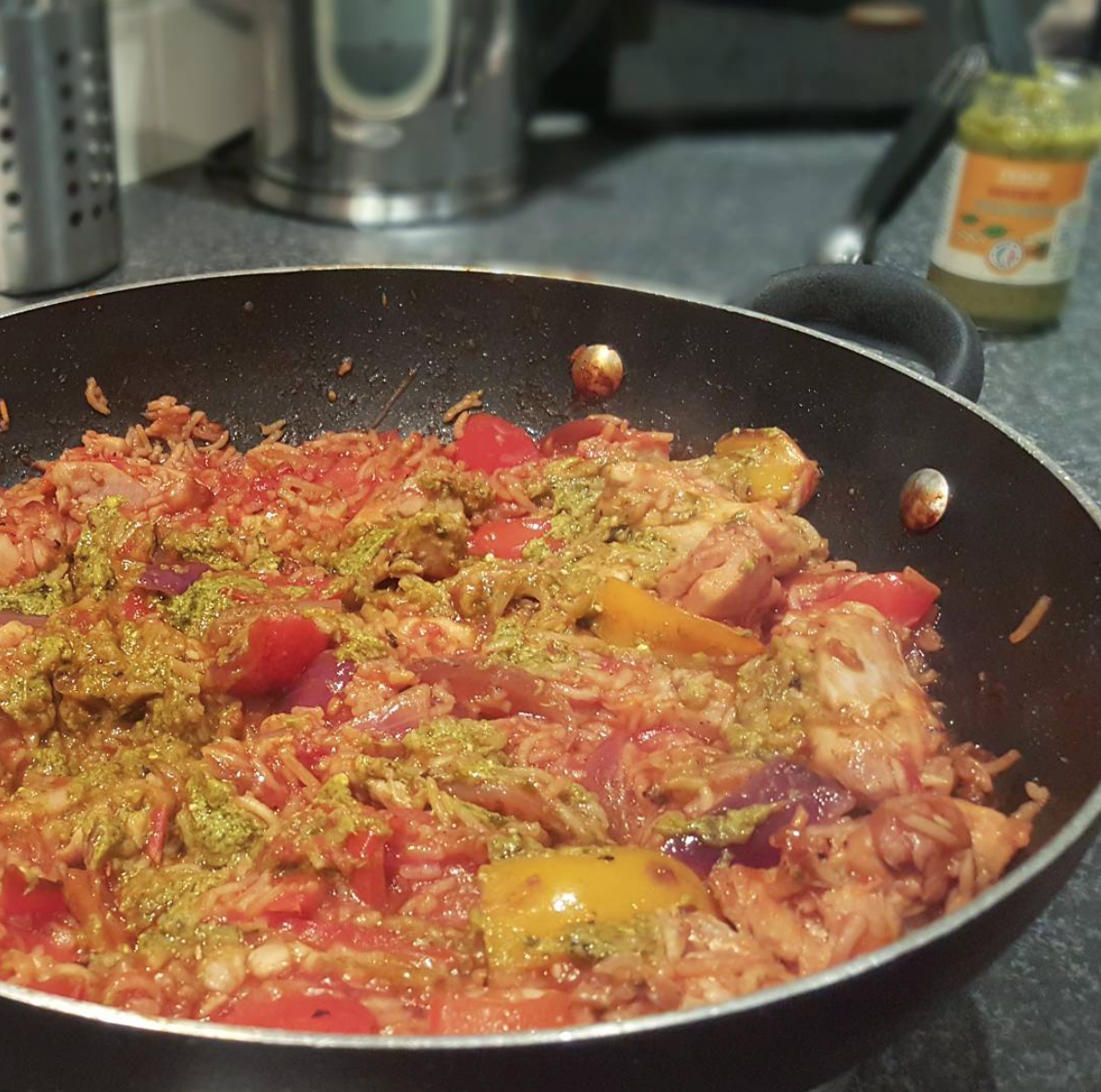 Olive Oil
200g Tofu (cubed)
2 Bell Peppers (red or yellow, sliced)
1 Red Onion (sliced)
200g Basmati Rice
1 Garlic Clove (crushed)
400g Chopped Tomatoes
400ml Vegetable Stock
Green Pesto
Heat the olive oil in a large ovenproof pan on a medium-high heat, then add the tofu pieces and cook until browned on each side, usually 5 minutes, then set-aside on a plate.
Lower the heat to medium and add the peppers and onion to the pan and fry for a few minutes to soften.
Pre-heat the oven to 180C (fan-assisted and add 20C for conventional).
Add the garlic to the pan and fry for a minute, then add the tomatoes, stock and rice.
Return the tofu to the pan, place the lid on top and increase the heat to allow the ingredients to come to the boil.
Remove the lid from the pan and transfer to the oven and cook for 20 minutes. Stir after 10 minutes of cooking to prevent the rice from sticking to the bottom.
After the cooking time is up, check the rice is cooked through, if not return to the oven for a further 5 minutes. Once cooked, add the pesto, stir through and serve with a green salad.