Discover the Hidden Secrets of Cast Iron Cookware
We've all been there. You browse online for a new pan and end up with zillions of search results. You head to Amazon or your closest retailer. And, nah, that's not better anyway. So, before you give up and start ordering Chinese food for months on end, let's see together what cast iron is and how to use this cookware properly.
Cast iron is made of iron
That might come as a shock to you. So, go ahead, take a break from reading this article (actually, no, don't do it). Cast iron is an alloy of hard iron that contains 2 to 4 percent carbon. It is made into shapes by being poured into a mold when melted. Since this type of material is porous, it will absorb the oil you use in your cooking process. So the next time you use a cast iron pan, more flavor will be released to your food. The more you cook, the better your pan becomes.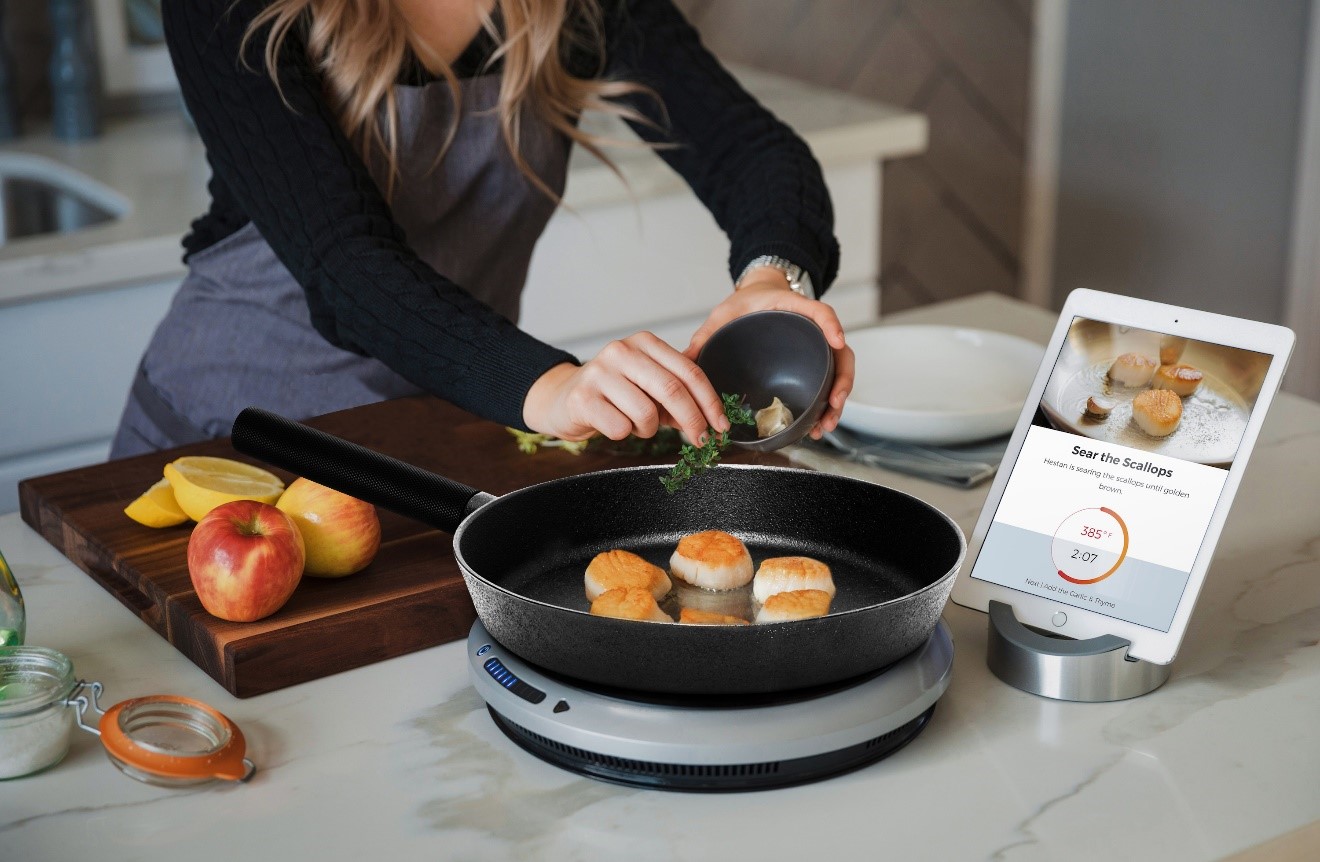 All foods can be cooked on a cast iron pan (kind of)
Cast iron is an extremely versatile and reliable cooking surface. You can use it to make almost everything: from fried eggs to oatmeal, from steak to cornbread, and many more dishes. However, since it can release iron, some say you should avoid using it to cook acidic foods. That means tomato sauce, vinegar, and lemon-based sauces. The reason is that when you cook acidic ingredients in cast iron pans for more extended periods of time, the iron from the pan can leach into the food and add a metallic taste. But you should not worry that much if you avoid over-cooking food and if your cast iron pan is well-seasoned. You can buy pans which have already been seasoned or do the seasoning yourself. Seasoning your cast iron pan means that you purposely oxidize oil on it. It can be done by adding vegetable oil and placing it on an oven at 350/400⁰ F for half an hour. If possible, do it at least for three times until when the pan has a darker color. If you buy a pre-seasoned pan, you should repeat the same process every once in a while to maintain its low tendency to stick food.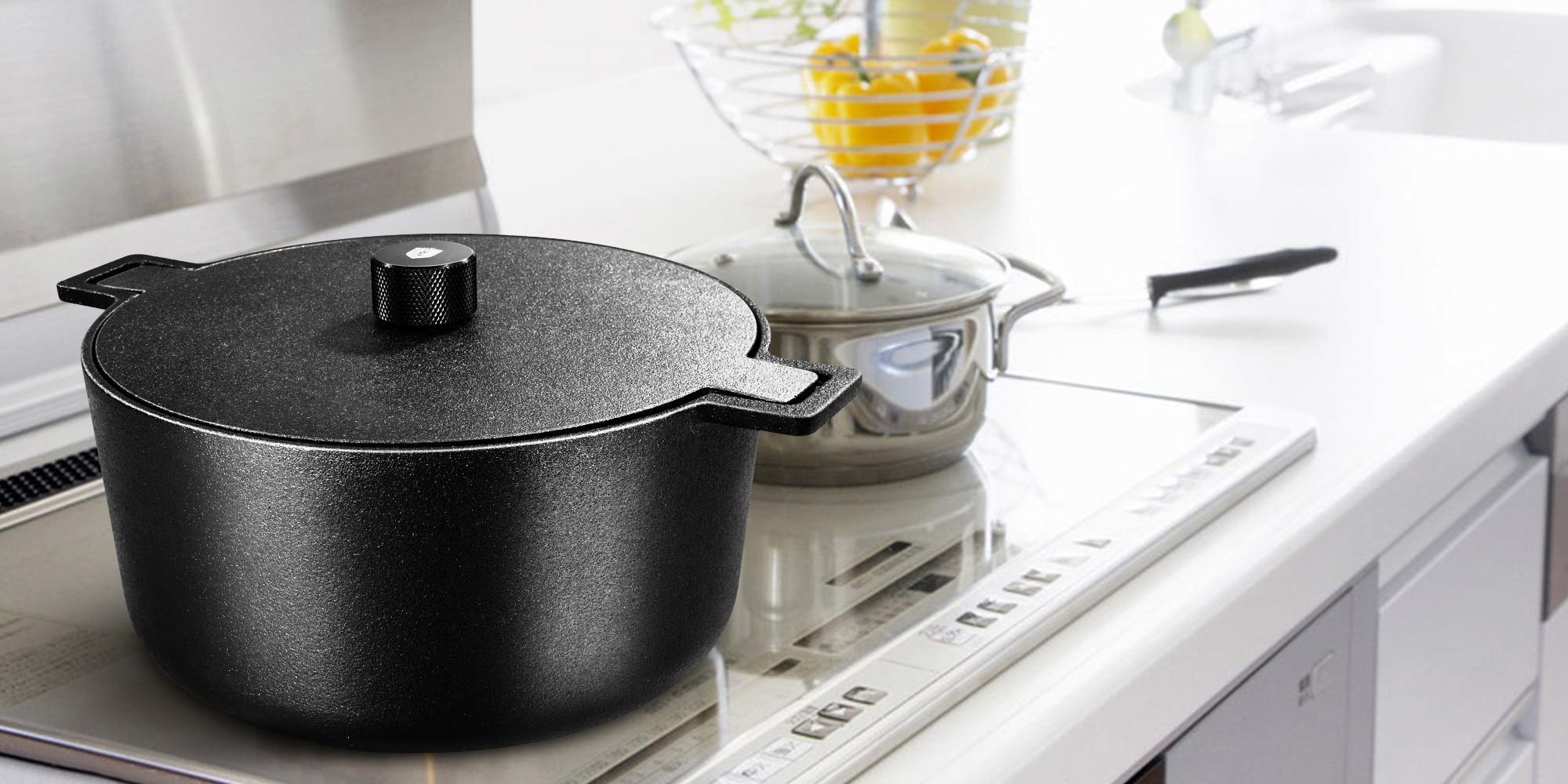 Select the best type of cookware
You don't need to be a professional chef to realize that there are way too many types of pans and cooking utensils out there. So let's see together the characteristics of the most common options available:
Skillets: they can have different sizes, from 6 inches to 15 inches and more. An average skillet is 10 to 12 inches wide. They can be used for all kinds of cooking tasks.
Fry pans: they are similar to skillets, but they have deeper sides of 3 inches or more. The grease and oil won't splatter so much when frying.
Woks: classic woks have a rounded bottom, and their thickness can go from 0.12 inches to 0.35 inches. They are perfect to cook stir-fry style food and will work with many heating sources and cooking surfaces.
Grill pans: they are used to grill food, both on the stovetop or over a campfire. The bottom is ribbed, and this keeps the food out of the drippings, adding sear marks to it.
Dutch ovens(also called "casserole dishes" and "cocottes"): Dutch ovens have deep sides and can be used both on the stovetop or inside the oven. They are versatile and suitable for long and slow cooking.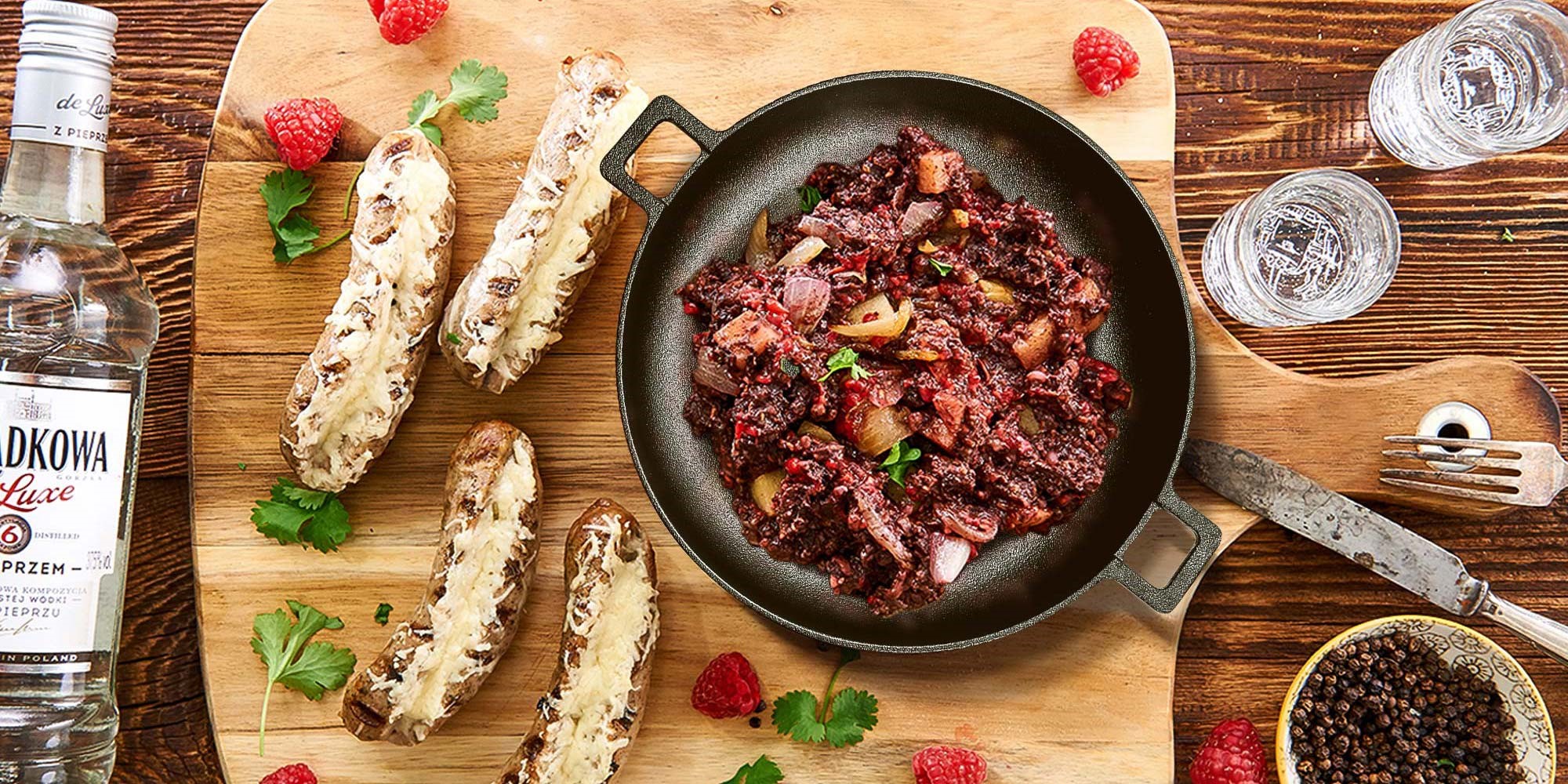 Take care of your cast iron cookware
Buying a cast iron pan is like adopting a newborn baby and a puppy at the same time. The level of dedication it takes to keep it nice and non-sticky can sound daunting to many. This is indeed what scares most people and prevent them from purchasing a cast iron pan. But if you do take good care of it, you will have a reliable ally in the kitchen for many more years. Follow these suggestions to make the most out of your cast iron cookware:
Dos
–    Dry your cast iron pan with a kitchen cloth or paper towel after using it;
–    Use a steel wool or a plastic scraper to move foods around in the pan;
–    Use potholders or mittens to move your pan, since it is usually made in a single undivided piece and the handles may become hot;
–    If you want to remove burned-on food, scrub your pan with a mild abrasive brush and coarse salt (metal brushes can deteriorate its non-stick surface);
–    Always add oil, butter or water to your food when cooking it;
Don'ts
–    Avoid heating empty cast iron pans on your stove or oven;
–    Avoid pouring cold water on a hot cast iron pan;
–    Do not leave your pan soaked in water or food leftovers, in order to prevent rust;
–    Do not place your pan in the microwave or dishwasher;
–    Avoid washing your seasoned cast iron pan with soapy water. If necessary, prefer using a mild dishwashing soap once in a while, but be careful because this can ruin its seasoning;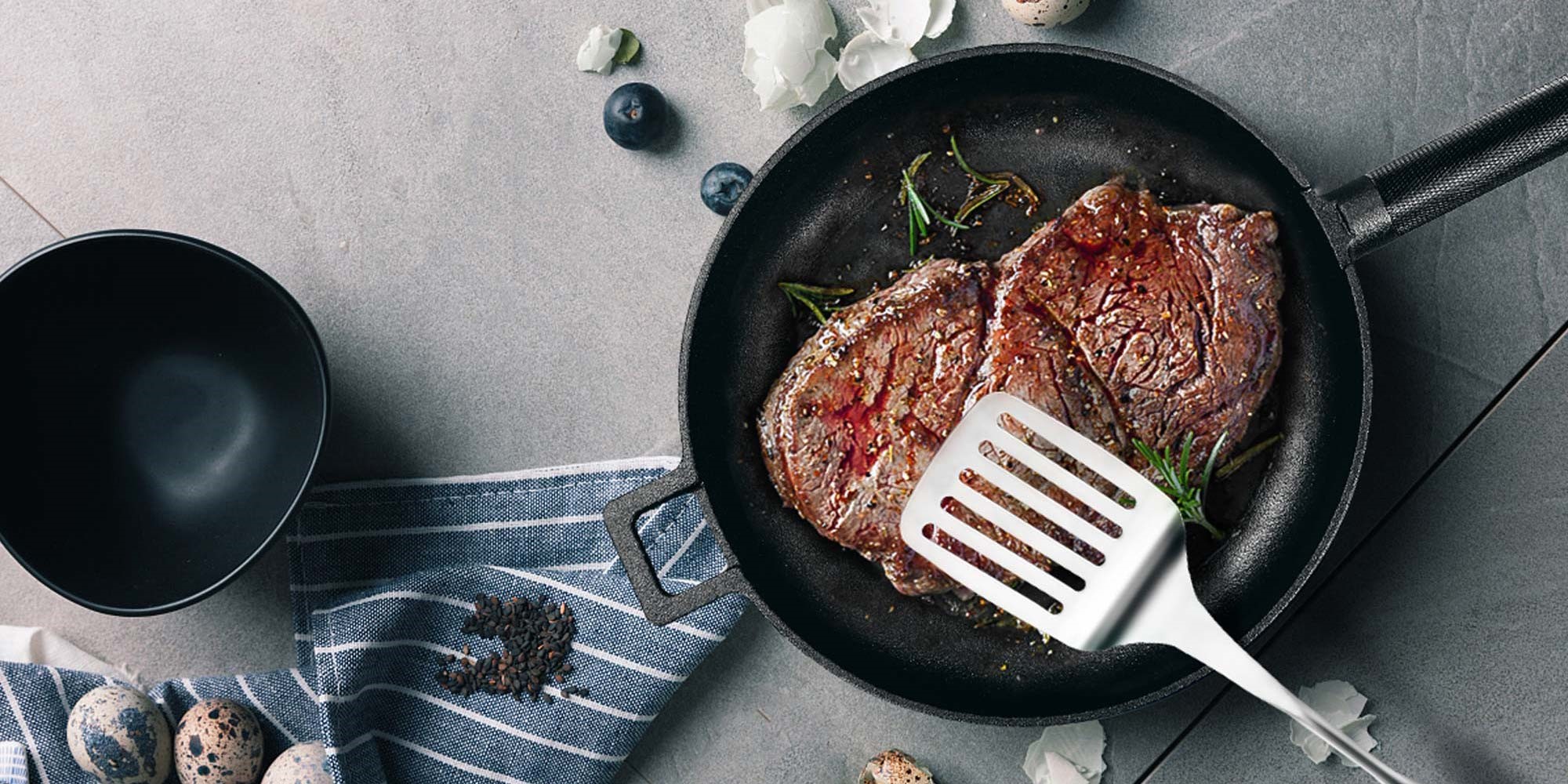 What brand to choose?
Purchasing one or more cast iron pans is a great investment. Cast iron cookware is a sustainable product that can be passed from generation to generation. Not to mention that cast iron heats evenly. It is a consistent heat conductor, suitable for both your stovetop and oven. The secrets to unlocking the exceptional properties of this material lay in the quality of the product you buy and its seasoning.
Velosan, for example, is a German manufacturer which has made cast iron pans since 1896. All their products meet the EU quality standards and have a CE marking. They take their customers' expectations and health very seriously. Their pans are pre-seasoned with a layer of fat. No chemical paint is used to ensure a healthy and environmental-friendly non-stickiness. But looks also count. Talking about an eye-pleasing design, Velosan's pans won the "Kitchen Habitat" 2017 "Annual Life Aesthetics Award". They have also released a new series of products at the Internationale Möbelmesse (IMM) Cologne 2018, so we recommend you have a look at their website for more info: http://velosan.com/?lang=en.