Modern automatic machines can make brewing espresso seem simple, but it is quite a complex beverage. As Andrea Illy famously put it, "Espresso is a miracle of chemistry in a cup." Not only is the beverage popular by itself, but espresso also forms the base for several popular drinks, including, latte and cappuccino.
Here are five quick facts that you should know about the espresso.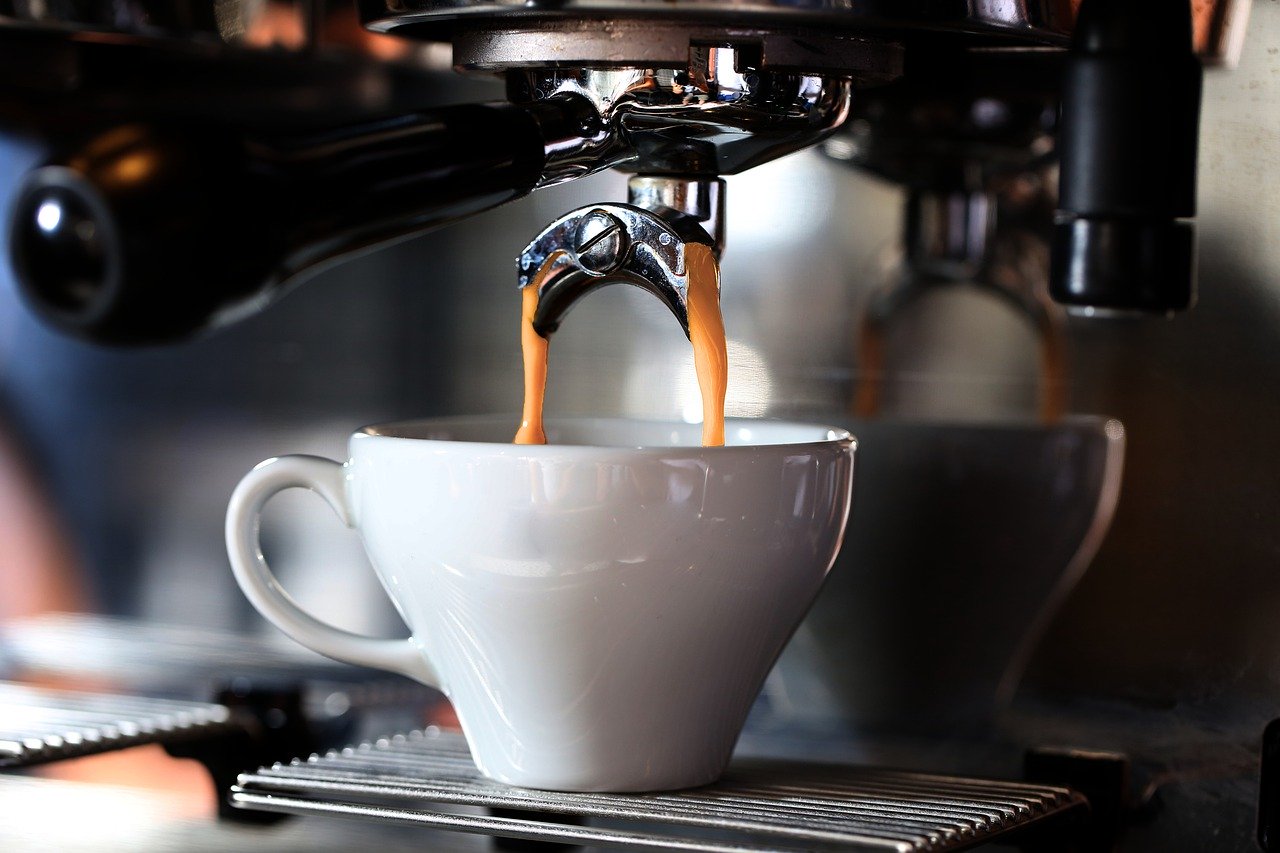 1. Espresso Has Less Caffeine Content Than Drip Coffee
We know espresso as a strong brew. It has enough caffeine content to give anyone a jolt of energy. However, when you consider the amount of caffeine in a shot of espresso, it's surprisingly lower than regular drip coffee.
On average, a shot of espresso contains 60-65 mg of caffeine. A cup of drip coffee can have 150 mg of caffeine. Well, the numbers can vary for drip coffee, going anywhere between 95-200 mg.
The reason for these unlikely numbers is the volume. A shot of espresso measures between 1 to 1.25 oz. The average cup of drip coffee measures 8 oz.
As concentration goes, a shot of espresso is way ahead of drip coffee in caffeine content. But if you're watching your caffeine intake, don't discount regular drip coffee either.
This is also the reason why espresso has a lower caffeine count by volume as compared to latte or cappuccino. Both these beverages essentially have the same caffeine content as an espresso, but get more volume due to the presence of milk and froth.
2. The Crema Tells A Story
A wonderful layer of crema on top is often seen as a mark of a good espresso. Crema forms when air bubbles come in contact with soluble oils in fine-ground coffee. Good baristas generally try to control the crema present, so the volume of your espresso shot isn't replaced by this froth. Generally, this reddish-brown froth covers about 10% of the volume in an espresso shot.
There's a lot you can tell by looking at the crema. It represents the skill of the barista, the quality of the beans, and the freshness of the coffee. You'll often see connoisseurs picking manual espresso machines over automatic ones.
Manual machines allow baristas to control coffee extraction and crema with greater perfection. A skilled barista will beat an automatic machine any day of the week.
Fine-ground beans give a better crema, as do freshly roasted beans. Espresso generally prefers a dark roast. If the roast is too light, the crema might disappear in less than a minute. This can also happen if the coffee extraction was too quick.
3. A Quality Espresso Requires Specific Pressure And Temperature
Espresso is an Italian word that translates as "to press out." This represents that some pressure needs to be applied to the water to brew espresso. The current industry standard is a minimum of 9 bars of pressure, or 132 pounds per square inch of pressure. Water at this high pressure is forced through finely-ground coffee to get a perfect cup of coffee.
While 9 bars is on the minimum required list, many experts suggest that a pressure of 15 bars results in the best espresso. That's why you'll find many quality espresso machines advertising a 15-18 bar pressure. It's worth noting that simply piling on pressure doesn't result in a better espresso.
An important aspect is maintaining this pressure as the shot is poured. Most machines will start losing pressure as soon as the brewing process starts. Expensive, high-quality machines usually include protections against the drop in pressure.
Water temperature is another aspect. Using boiling water will scald the coffee grounds and make your espresso taste bitter. The recommended water temperature for optimal coffee extraction is 195-205 °F. This is just below the boiling point of water. Much like pressure, maintaining the right temperature through the brewing process can be challenging.
4. Espresso Is The Base Of Several Popular Drinks
While espresso itself is very admirable, it also leads to some of the most popular coffee-based beverages we enjoy. The list can be large, so I'll stay with the most popular picks.
Americano represents a shot of espresso topped by hot water
Latte involves topping an espresso with steamed milk and foam milk
Cappuccino usually involves an espresso topped with steamed milk. Foam is not necessary here, though it is often added to the brew.
Macchiato is espresso with a touch of steamed milk. The milk used is just a small quantity, so this beverage is very close to espresso in volume.
Mocha sees chocolate added to the espresso shot and topped with steamed milk. This sweet beverage is a wonderful treat.
Flat White involves adding frothed milk to espresso. Unlike latte and cappuccino, it doesn't differentiate between milk and foam. Rather, it encourages the use of microfoam for the entire volume of milk. Confusing, huh?
Breve is a recently popular decadent brew. It's like a latte, but rather than use regular milk, it uses half-and-half for milk and froth. Watch the calorie intake!
5. There's Espresso On The International Space Station
If we crave espresso so much on earth, astronauts should get their fill of espresso too! Well, an espresso machine was set up on the International Space Station in 2015. ISSpresso is roughly the same size as espresso machines on earth. However, this one is built to handle the unique environment of space. It needs specially-engineered zero-gravity cups as well, and these look quite fantastic when getting filled with espresso.
ISSpresso is also capable of making tea and consommé.